A Place Find Your All PCBA Resource
Here you can found the competitive resource of all PCBA machines, from SMT Industry, THT / DIP Equipment to Assembly Full line solution & Electronic consumables etc.
With over 20 yrs experience, ElectronicsTalk offed solution and guide already help over 10000+ clients to boost their manufacturing business.
Industry publication
released
5000+
Headquarters
at
Singapore
Industry publication
released
5000+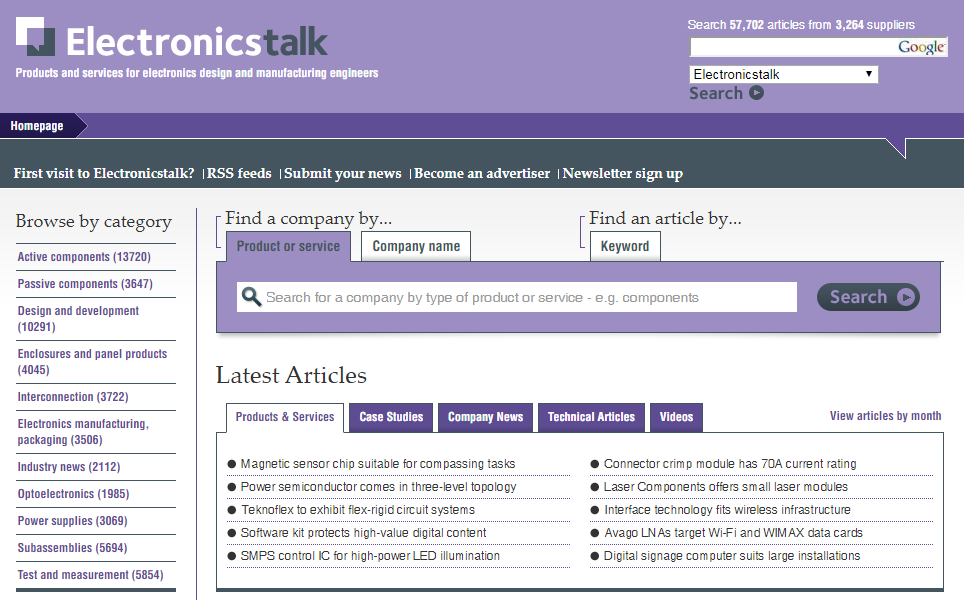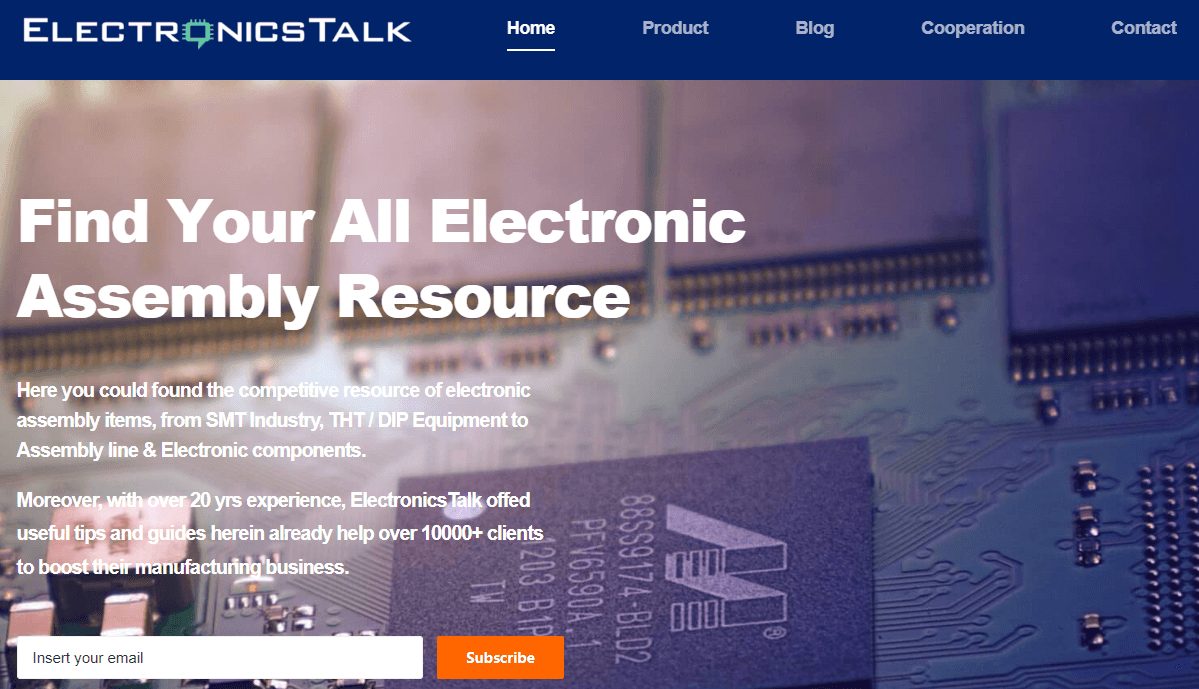 Mission

From the year of 2000 when Electronicstalk borned, it is a information website aimed at PCBA industry and Manufacturing process with 58K news released from 3300+ suppliers.
N
ow

following customer demands with experienced know-how we owned, ElectronicsTalk is available
of providing a list of high-end machine & solution for
PCBA, boosting
your business up
.




32
Countries Covered
south & north of American, Europe, Middle East and Asia are happy with ElectronicsTalk
2000+
Customers Choosed Us
versatile solution of SMT, THT, conformal coating and Assembly line offered here
One-stop to cover whatever you want in the industry of SMT, THT, Conformal coating, Customized automation & Consumables etc.
PCB Handling
Our PCB board handling solution already covered all of general types, which dramatically increase the flexibility of combination.
In the basis of high-standard and credible quality assurance, we can also make any customized service to reach your diversity of requirements.
Solder Paste Printer
As a first step of the SMT process, solder paste printer also decides the quality of the PCB board. The purpose of this procedure is to accurately deposit correct amount onto each of the positions to be soldered.
We can offer both semi-automatic & full-automatic paste printers for customer specify.
Pick and Place Machine
The core PCBA equipment in a SMT line, pick and place machine will always be the most important part..
No matter you are cost-oriented customer or value-oriented customer, you are able to find out the most suitable model among all our pick and place machines.
Soldering Equipment
By applying the thermal technologies, our soldering equipment can maintain stable work performance and ensure reliability of control.
Here you can find type of benchtop, soldering station/iron, reflow oven & Wave soldering, all supported by customization.
Inspection Machine
Regardless of which process you want to inspect in the entire PCBA line, there are three products enable just fit solution for each scene, which are AOI, SPI, and X-ray & X-ray Counter.
Moreover, off-line on budget, in-line on higher efficiency, which both give you a stable perfom to optimize and achieve as close to an error-free assembly line.
Conformal Coating
Adopt with advanced coating technology, all the major components are imported from Germany. Production of real-time data monitoring management process and on-site resources tacking
Our efficient and precise coating system can meet the requirements of international standard production process.
The Benefit You Got With Us
2 Decades experience ensure each of clients could get the most suitable solution and service according to their various requests.
Solving the PCBA industry biggest problems
Working with ElectronicsTalk offers you high-standard PCBA products that are supplied from credible manufacturers in attractive cost.

We dedicate to provide the best customer support, its the vital aspect of our company philosophy.