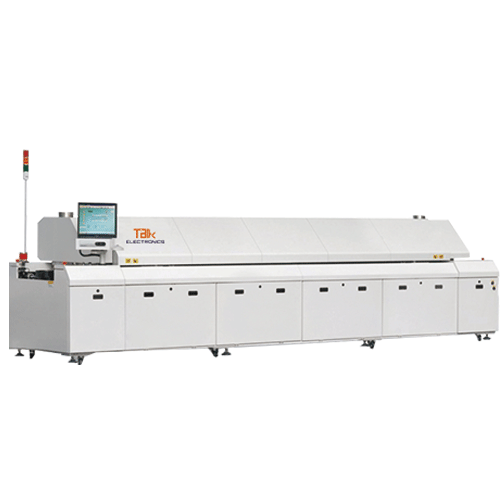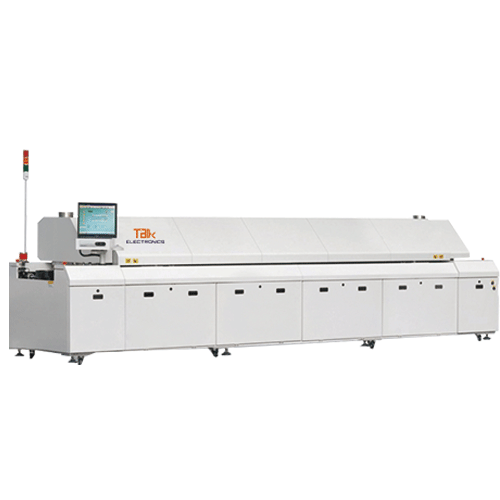 SMT Reflow Oven – 10 / 12 Zones

Basic Description
High production capacity, the normal production chain speed up to 1500mm/min, low energy consumption, new thermal engineering management system, effective reduction of cost, professional corresponding high precision production and high precision PCB process.
This type is our best SMT reflow oven, which ensures the ability of high temperature control, and you could found the setting temperature and actual temperature difference within + 1℃.
Super fast heating capacity, the difference of adjacent temperature difference is less than 100 degrees.
The latest insulation technology plus a new furnace design ensures that the furnace temperature zone can make the nitrogen concentration range 50 – 200 PPM (option).
Related Product Most of Customers Bought !
1. Central Support System (Option)

Ensure a stable and precision control of conveyor movement as well as preventing the PCB deformation, enable to support the guide rail to maximally meet different requirements of soldering production.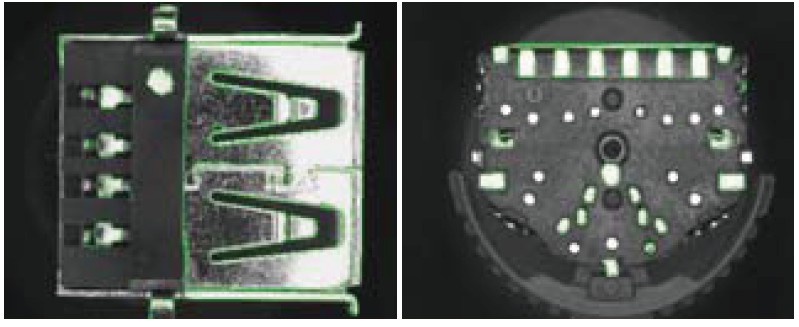 2. Nitrogen System (Option)

Improving higher soldering quality by the way of decreasing the oxidation during the process, it can also solve the issues such as solder balls, solder bridge and accelerate wetting speed.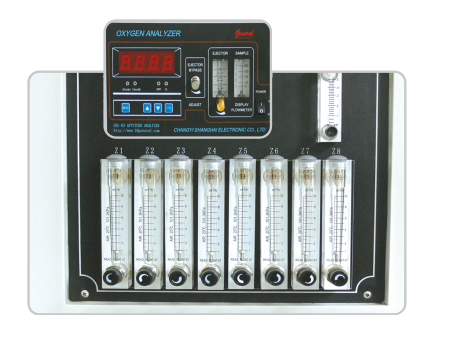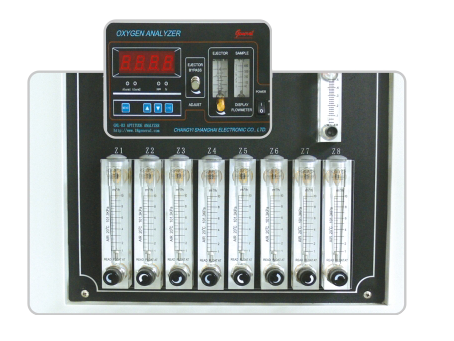 3. Dual Rail System (Option)

Dual-rail production is optional, expanding double times of production capacity with the expenditure of one machine, which save the SMT line footprint and other operating costs.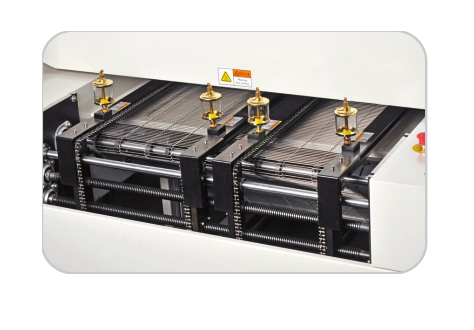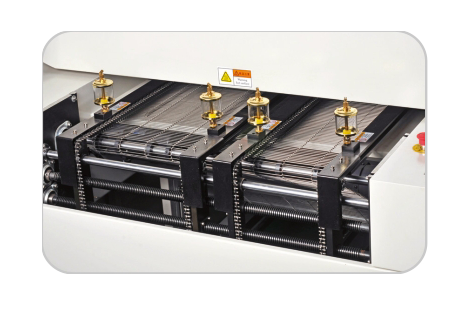 4. Patented Micro-circulation System

Micro-circulation system ensure average temperature in the furnace and can effectively reduce influence of temperature field on the welding spot.
It has a good performance of same direction and different properties. It effectively solves the problems of unevenly distributed air of traditional filter network. As a result, it can prevent occurrence of non-heated area and shadow resulting reflection.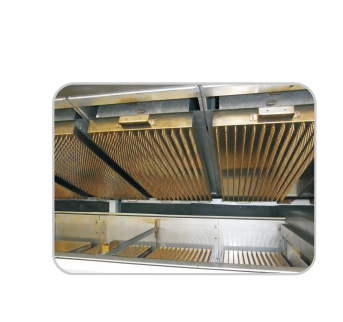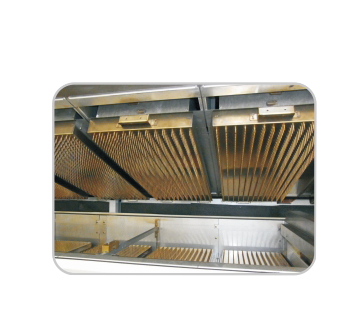 5. Cooling Technology

The latest cooling technology can be cooled by two sides. The maximum cooling length is 1100mm, which ensures fast cooling and minimum outlet temperature.
Solving the PCBA industry biggest problems
Working with ElectronicsTalk offers you high-standard PCBA products that are supplied from credible manufacturers in attractive cost.

We dedicate to provide the best customer support, its the vital aspect of our company philosophy.