SM481 Plus Samsung Pick And Place Machine
Owning to optimal 40,000CPH mounting speed for chip and takes only about 1 second for each QFPs, the SM481PLUS has a excellent production performance among all medium-speed chip shooters with the latest recognition technology.
Applying one gantry equipped with 10 nozzles per head, saving the operating manpower by only using one side of the machine. Compatible to produce long PCB boards with maximum lengths of 1,500mm, the machine enhanced the ability of mounting large PCBs.
Contents On This Page
Hide
1. Large Component Capacity



For upgrading the trackability and management, JUKI has put RFID tags onto all the nozzles. Besides, the operator can monitor the maintenance of nozzles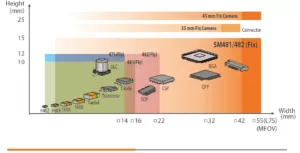 Samsung 481 Plus Component Range Image – Photo Source: Samsung-smt
2.

Applicable Long Board of 1,500mm



The option of an extended conveyor realizes the production of a 1,500mm length of long PCB board.

3. One-side Operation



The manpower can be utilized maximally by the single-lane structure with one-side operation.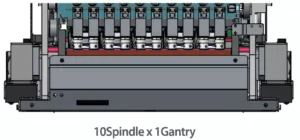 Solving the PCBA industry biggest problems
Working with ElectronicsTalk offers you high-standard PCBA products that are supplied from credible manufacturers in attractive cost.

We dedicate to provide the best customer support, its the vital aspect of our company philosophy.