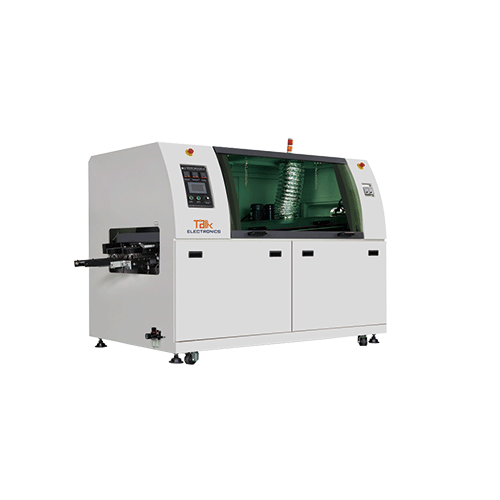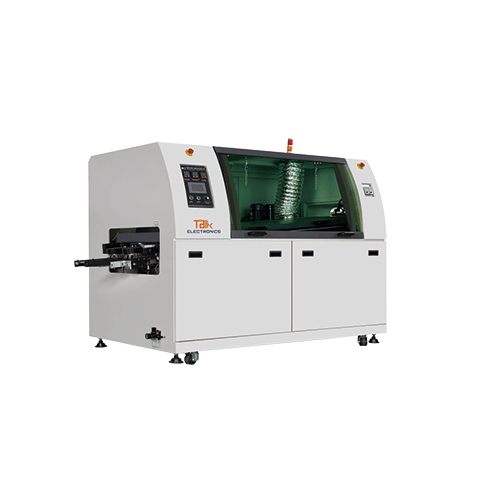 Medium Wave Soldering Machine – 300mm

Basic Description
It uses the streamline design which is completely modernism, with transparent windows for operator to easy viewing and maintenance. Also, exhaust adopt centrifugal fan with double fitter to avoid any flux back to PCBs.
Besides, flux level checked by the non-osculation inductor to prevent corruption and keep high-precision. Flux spray nozzle with self-cleaning system. Standard with two air knives to prevent flux expand to preheat zone.
Related Product Most of Customers Bought !
1. New Chain Claw System

Adopt the new double hook short titanium claw, reinforced, non-stick tin, and ensures a stable transportation and high quality of soldering PCB board.
2. Push-button Control Panel

Applicable with man-machine dialogue function, with parameter setting, function operation, production counting and other functions
Solving the PCBA industry biggest problems
Working with ElectronicsTalk offers you high-standard PCBA products that are supplied from credible manufacturers in attractive cost.

We dedicate to provide the best customer support, its the vital aspect of our company philosophy.