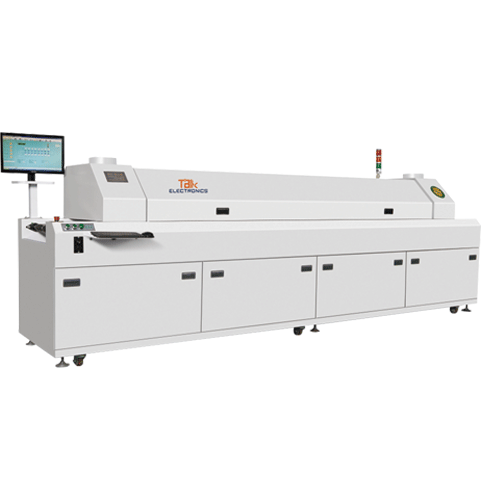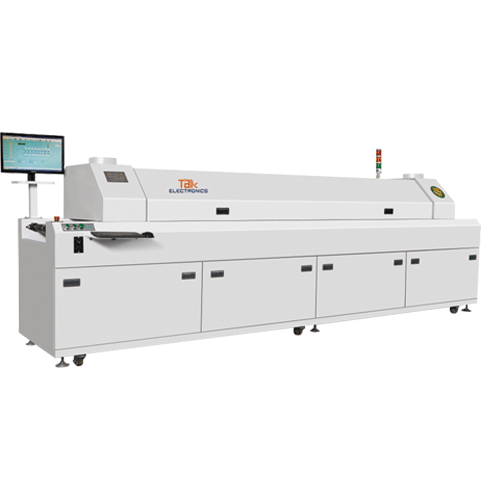 Cheap Reflow Oven – 6 Zone

Basic Description
This type of Reflow oven with competitive price, and also the heating components adopt imported high quality components to ensure stability and reliability of the whole system, and ensure the long running life.
What's more, combined with the special PID fuzzy control function of the thermostat, the change of temperature and the heat value has been monitored and the heat device is controlled by the minimum pulse.
The temperature control precision is ensured, the temperature distribution in the machine is very small, and the temperature distribution in the length direction meets the IPC standard.
Related Product Most of Customers Bought !
1. Imported Electric Control Parts

Full imported electric components from high-end brand, ensuring the reliability of control.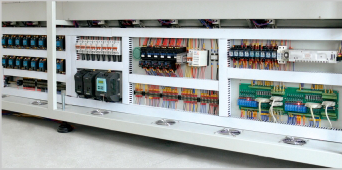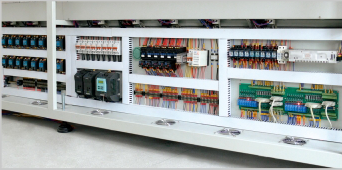 2. Reliable Heating System

The heating system adopts unique patent heating technology. The imported large current solid state relay has no contact output, and it is safe and reliable.
Also, it is equipped with a special SSR radiator. The heat dissipation efficiency is greatly improved and the long service life is extended effectively.
3. Intelligent PID Controller

The computer + PID intelligent operation precision controller, through the PID intelligent operation, automatically controls the heat.
The fuzzy control function fastest response to the external heat change and through the internal control to ensure the temperature more balanced.
Solving the PCBA industry biggest problems
Working with ElectronicsTalk offers you high-standard PCBA products that are supplied from credible manufacturers in attractive cost.

We dedicate to provide the best customer support, its the vital aspect of our company philosophy.