Solder Paste Stencil Printer – 400*340mm
The SP-340B is a low-cost automatic for solder paste stencil printer with owning the main configurations as the three other models but only has a maximum PCB width of 400x340mm. However, the printing accuracy of this model is slightly different, which is 25 micron. And its repeat positioning accuracy is 10 micron.
This model will be the wise choice if the PCB width is under or meet the standard parameter provided. The reason is that it can not only perform in a high-quality printing mode, but also aim at those customers who have a economic budget.
Contents On This Page
Hide
1. Operating Interface



Easy operating interface of Windows, with convenient man-machine interacting function.
Programming is designed with teaching and navigation function, guidance is available on every step. Chinese and English language operating interface is also available.
2. 2D Paste Printing Quality Test and Analysis



Ensure the quality of product printing , this feature can quickly detect for printing offset, insufficient paste, missing, and bridge and other defects.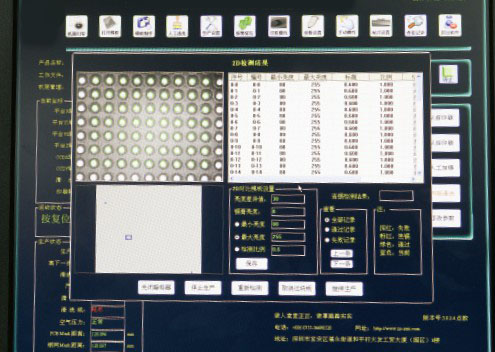 Solving the PCBA industry biggest problems
Working with ElectronicsTalk offers you high-standard PCBA products that are supplied from credible manufacturers in attractive cost.

We dedicate to provide the best customer support, its the vital aspect of our company philosophy.